The EU Ecodesign Directive for a Green Europe
JUL 09, 2021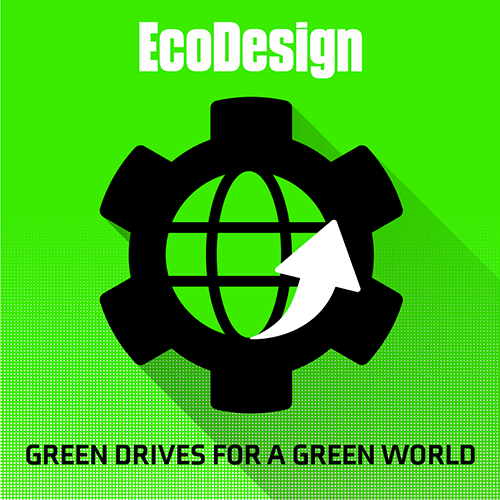 The EU Ecodesign Regulation was first passed into law by the European Union in 2009. It establishes mandatory energy efficiency requirements for a range of three-phase electric motors and variable speed drives across Europe.

The regulation aims to minimise environmental impact by designing better energy related products, leading to a more sustainable future and economic savings for users and businesses. The Directive brings a greater focus on the lifetime energy use of a product, and other environmental aspects during the conception and design phases, before it is manufactured and brought to market.

The latest regulation came into effect on July 1st 2021 and covers AC induction motors and variable speed drives in the power range of 0.12 kW up to 1000 kW and a voltage between 100 V and 1000 V. These have now to meet the International Energy Efficiency class IE2. Along with these requirements, support information for every drive covered by this Directive must include its IE class and year of manufacture.

A variable speed drive meets the IE2 efficiency level if the losses are at least 25% lower than those of a reference VSD defined within the regulation. The IE Class is determined by the power losses measured with the variable speed drive operating at 100% rated torque and at 90% rated output frequency.

Control Techniques' drives are built to meet the minimum IE2 efficiency level, and the support document, available here, contains all efficiency/operating points required by the Ecodesign Directive for the following product ranges:
Digitax HD M75x
Commander C200 & C300
Unidrive HSxx
Unidrive Mxxx
Unidrive E300
Unidrive Fxxx
Unidrive Hxxx
A second phase is scheduled for July 1st 2023, which will expand the scope of the regulation and increase the requirements on motors.