On the initiative of the IRT Saint Exupéry, one of the eight Technological Research Institutes in France certified under the Future Investment programme, on 29th June Leroy-Somer signed a multi-partner research project in the industry, aviation and transport sectors. Under this programme, one of whose pillars is electrical machine insulation system lifetime and reliability control, Leroy-Somer will be providing its partners with its experience and know-how. In return, the company will benefit from the results of the work carried out in the aviation and automotive sectors to apply it to its own industrial products, making them even more robust and higher performing.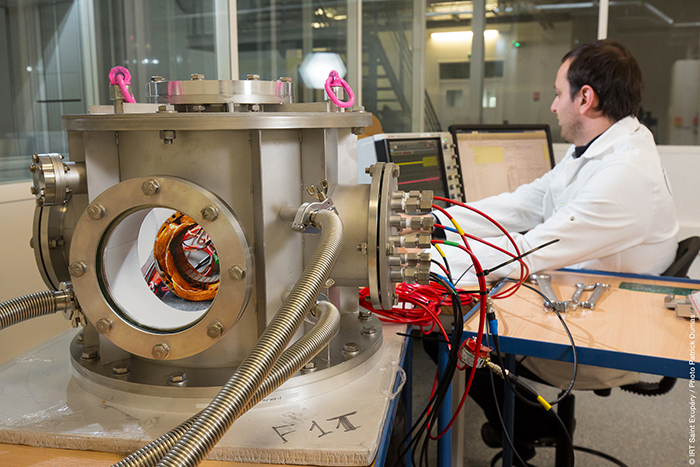 The increase in power density for rotating electric machines and the arrival on the market of new generation electronic components which significantly improve power electronic converter performance will generate new constraints for the winding insulation systems of these motors and alternators.
In this context, controlling their lifetime and reliability is vital.
One of the objectives for the Saint Exupéry Technological Research Institute (IRT) in Toulouse is to assist technological breakthroughs by exploiting the major synergies which are appearing in the aviation, automotive, rail and industrial sectors, in order to prepare the robust, reliable and optimised technologies of tomorrow.
In particular, this is the case for the "E-Power Drive" project to optimise the whole machine, electronic converter and cables and the "Highvolt" project which is specifically geared towards controlling the lifetime and reliability of insulation systems, especially windings, for example by developing demonstrators and test platforms for more electric or hybrid propulsion planes.
"The work, which is being carried out in conjunction with the research laboratories, will enable us to better understand the physical phenomena such as partial discharge which lead to premature component and insulator ageing and to assist the development of new, better performing and more robust components and systems. This will produce design rules first of all, followed by standardisation", specifies Ariel Sirat, the current Chief Exectutive of the IRT Saint Exupéry.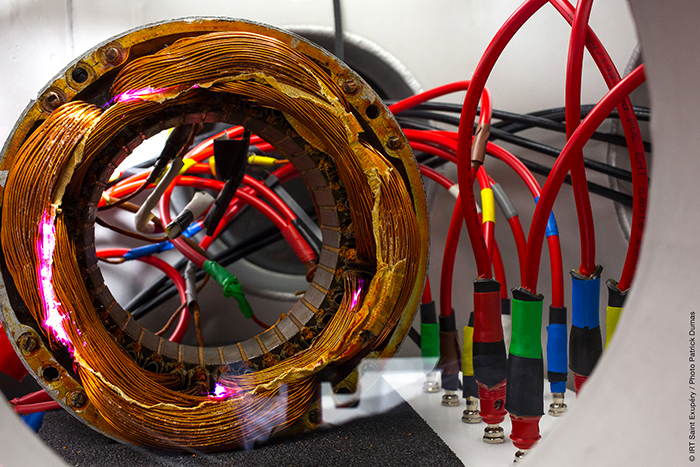 The Highvolt project officially started on 29th June 2017, with a budget of 10.6 million Euro over 4 years and industrial companies and laboratories sharing their skills. So, Nidec Leroy-Somer is joining 11 industrial partners (major groups, SMEs and start-ups) Airbus, AKKA Technologies, Alstom, IVA ESSEX, LATelec (Latécoère group), Liebherr, Nawa Technologies, Radiall, Safran, Sogeti and Zodiac Aerospace and 2 academic partners with the Laplace and LSEE laboratories. Within six months, this panel will be boosted by new members from a range of backgrounds.
The methods, tools, databases and technological bricks developed in Highvolt will enable Leroy-Somer to prepare effectively the design of future electronic power converter systems, cables, connectors and electric machines. This research will be able to take advantage of unique simulation and characterisation technological platforms (partial discharge, electric arc study, insulation system stress and accelerated ageing) which will be in service for the project's partners.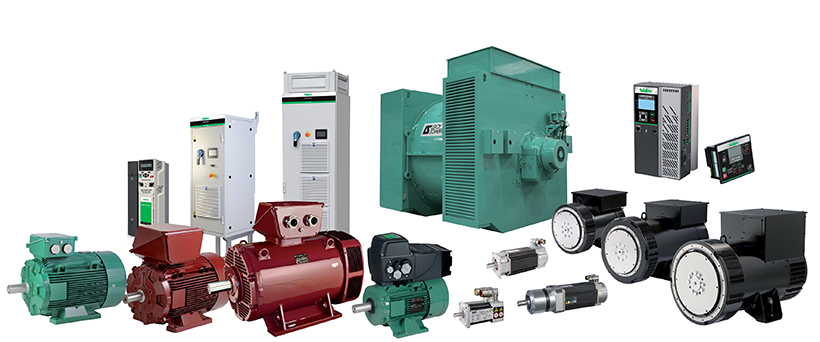 "Nidec Leroy-Somer's active participation seeks to integrate the work produced by Highvolt as soon as possible into product design", emphasises Cédric Plasse, Vice-President R&D / Engineering of Nidec Leroy-Somer. "This participation is mainly based on the provision from 2018 of two doctors of engineering who produced their thesis at the Laplace laboratory, specific test and characterisation resources and the involvement of experts from the project roadmap definition phase".
"The innovations which will be generated by this programme will constitute a real step forward for Leroy-Somer's customers and product users in terms of performance, the lifetime of their machines and the security of their manufacturing processes", concludes Cédric Plasse.