Leroy-Somer has developed the Express Availability offer to provide clients with a reliable, high quality and performing Motors & Drives solution in a very short delivery time.
As part of this offering, Powerdrive MD2 is the only compact, all-inclusive variable speed drive for high power process applications, ready to be shipped in a maximum of 5 working days, up to 500 kW, without compromising on quality.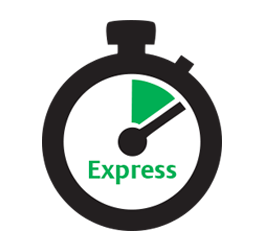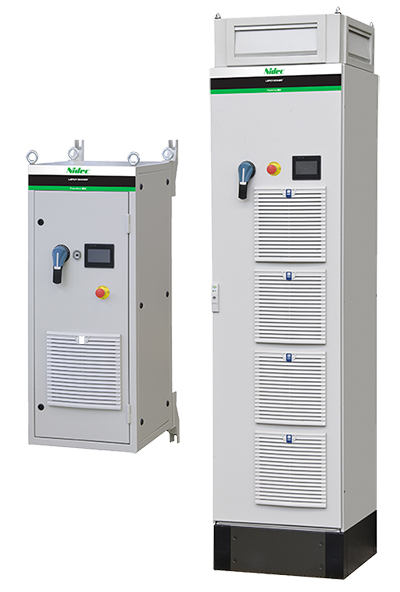 The short lead time is, without any doubt, a significant advantage as it helps not only to meet clients' expectations but also to handle any emergency requirement. Powerdrive MD2 Express Availability is the answer to clients that need to reduce their inventory and downtime.
Powerdrive MD2 offer has been designed to provide a complete system including all equipment needed for protecting, controlling, interfacing and running the application with full safety. A Ready to Use solution!
Thanks to its robust design, Powerdrive MD2 provides a high level of serviceability and limited downtime.
Powerdrive MD2 is available either in IP21 or IP54 protection, up to 250 kW in wall mount and up to 500 kW in free standing.
IP 54 gives the possibility to fit it close to the motor independently from the environment (clean or harsh) providing strong assets like reduced motor shielded cable length (huge cost savings), limited EMC emission and leakage currents hence improving the overall reliability.
Powerdrive MD2 user-friendly color touch interface facilitates commissioning and operation. For instance, it provides clear powerful diagnostic tools allowing to quickly identifying the root cause of a trip and eventually a faulty component.
Thanks to its modularity all components of Powerdrive MD2 are reachable and can be replaced on site without any handling equipment or skilled personnel. This saves a huge amount of time and so increases throughput.
Powerdrive MD2 is the unique answer available in today's market to satisfy any demand in a short lead time without compromising the product performance.
For an optimized motor and drive solution, Powerdrive MD2 is designed and tested to perfectly match Leroy-Somer motors, from the IMfinity® Induction Motors (IE2 /IE3/IE4 efficiency levels) to the Dyneo® Permanent Magnet motors (efficiency exceeding IE4 level). Both motor ranges are also part of the Express Availability offer. By working together, they provide the highest level of guaranteed performance.