20 Working Days Lead Time Commitment : the new Leroy-Somer quick delivery service
FEB 05, 2018
Always seeking to meet both market requirements and customer expectations, Leroy-Somer has now launched a new 20 Working Days manufacturing lead time service covering a large selection of the latest generation AC motors. This will be one of the quickest delivery solutions currently available on the market for low- and high-power motors with options.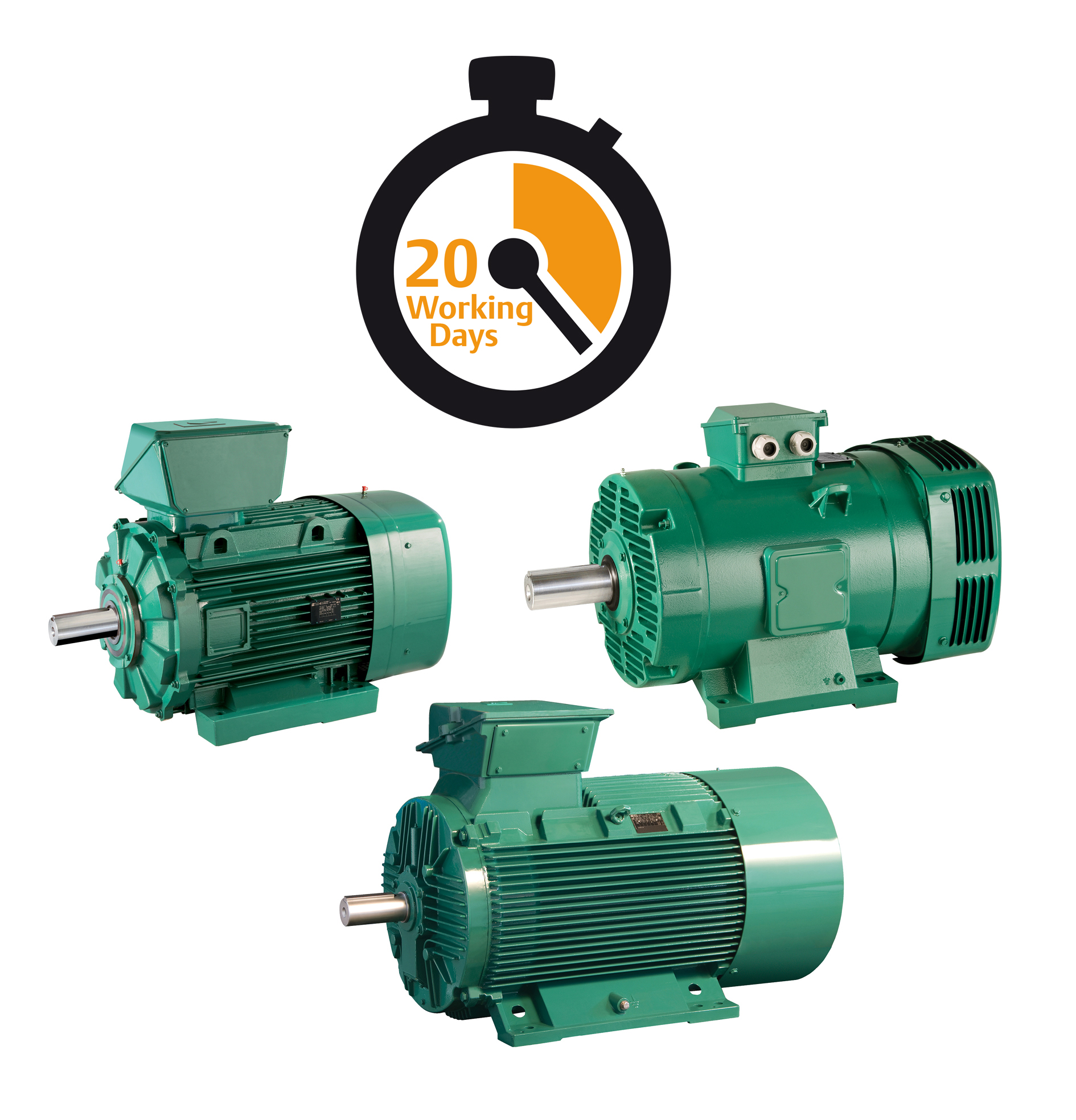 An additional commitment of Leroy-Somer on short lead times
In addition to the successful Express Availability service, which currently delivers motors , servos, geared motors, drives, options and accessories directly from stock to customer premises quickly and reliably, Leroy-Somer is now also introducing a new short lead time offer: The 20 Working Days Manufacturing Lead Time Commitment (20 WD).

Supported by a European industrial organization, this new logistics offer concerns a wide range of IMfinity® IP 55 and IP23 AC motors, from 0.25 to 450 kW, with IE2 or IE3 efficiency level (except for power outputs under 0.75 kW, not subject to the efficiency directive) and standard options, available within 20 working days. For each order line, the quantity is limited between 5 and 25, according to motor frame size.

Designed to offer extreme reliability, motors in the IMfinity® range are able to meet most industrial demands.
Multiple options, such as roller bearing, insulated bearing, painting system, vibration sensor, stainless steel screw or even encoder, allow perfect adaptability in a great number of installations.
A service made for customers
As with the Express Availability service, the 20 Working Days Manufacturing Lead Time Commitment is open to all customers, including OEMs, distributors and end-users.

A clear and precise grid of motors covered by this offer is directly accessible from the Leroy-Somer website.

In case of emergency, a 24-hour shipment can be achieved in many countries in Europe with an optional express transport service.

Finally, to help customers select products according to their lead time availability, the Leroy-Somer Configurator, a powerful online drive system selection tool, now includes new features to configure a product in 20 WD. A dynamic indication of the lead time is also shown when selecting the product, taking into account technical specifications and options.

Based on powerful and lean logistics, the new service demonstrates a continued commitment from Leroy-Somer to support its customers by providing high-speed delivery performance for the widest range of products.

Click here to visit the 20 WD website.