Leroy-Somer renews its geared motor ranges, offering more modularity, mores services and improved lead times
JUN 01, 2018
With torque capabilities from 10 to 23000 Nm and a simplified range of products based on various motor technologies, Leroy-Somer can propose a wide choice of reliable and effective electromechanical drive solutions for extra performance and efficiency, meeting to market expectations and compatible with the most demanding applications.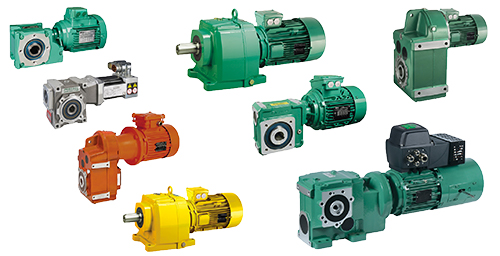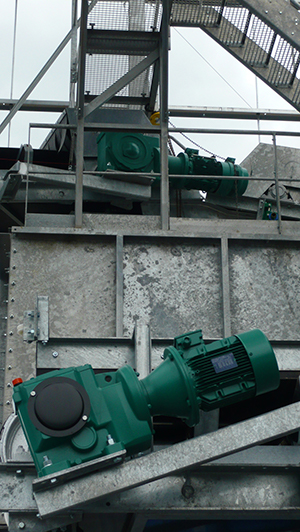 Leroy-Somer's expertise in drive systems has enabled the firm to design a wide range of geared motors to meet the needs of industrial handling, production machinery and automation.

Their robust, compact and modular concept guarantees fast, dynamic and precise movements, whatever the type, and an easy set-up.

Leroy-Somer geared motors are available with various technologies - worm and wheel, helical, bevel geared motors, inline or parallel output and have been designed to offer maximum resistance to shocks and vibrations, thanks to their extremely robust monobloc housing.

These geared motors represent the latest generation of Leroy-Somer induction motors and were developed using the IMfinity® solution. On this basis, they benefit from the full extent of the range, offering multiple options for adaptation: aluminium, cast iron, IP55, IP23, ATEX, induction or synchronous permanent magnets. Servo versions of the geared motors are also available for highly dynamic automation applications.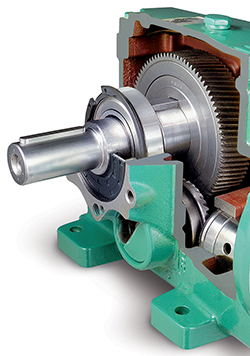 When combined with the FFB failsafe brake, these geared motors provide an electromechanical drive solution with a high level of safety and reliability, particularly for lifting applications.

The geared motors are suitable for all variable speed drives in the Leroy-Somer range, including the new integrated Commander ID300 drive, offering a simple, effective, innovative and technological solution.

Finally, these motors are compatible with a wide range of fitting configurations for the machines driven: flange, feet or with a torque arm.

Leroy-Somer geared motors were developed for the purposes of improving performance levels combined with services able to boost productivity levels.

Thanks to the Express Availability fast delivery service, customers can avoid any production downtime while minimising their requirement for spares and stock. Numerous product combinations including gears, servomotors, reducers, variable-speed drives, options and accessories can be shipped in 1 to 10 working days.

Furthermore, the Leroy-Somer service network is active worldwide, ensuring an exceptional response time if an emergency arises.

Only Leroy-Somer is able to supply such wide-scale guaranteed logistics organization, together with complete electromechanical drive solutions, to meet its clients' expectations as closely as possible.