Pursuing its constant innovation approach aimed at making its machines increasingly ergonomic and automated, Cincinnati VR has chosen to equip its new pillar drill-thread cutter with a new integrated variable speed motor, the Commander ID300 from Leroy-Somer. This drive solution enables adaptation of the spindle rotation speed according to the material being worked, for a better-quality machining result.
A historic client of Leroy-Somer, Cincinnati VR, the renowned drills specialist, is also an established player in machining centre maintenance. Installed on its historic site of Chambost-Allières in the Beaujolais hills, the company has strong development potential for a widely-used product: the drill. Thanks to its innovation potential and its dynamism, the company enjoys undeniable success in this extremely competitive sector.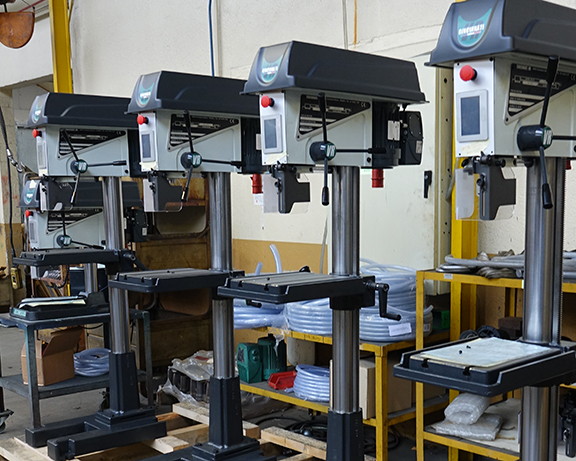 Conscious of the problems of duress linked to the use of conventional machine tools, the company focuses its efforts into research and development to design products that address this issue.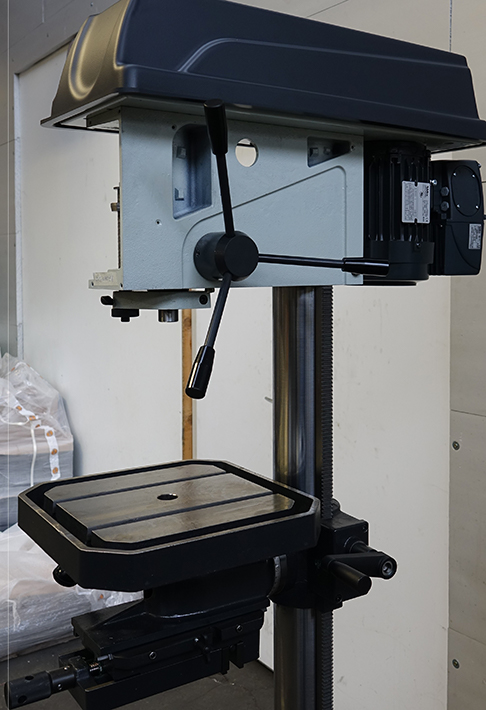 In line with this approach, some 10 years previously Cincinnati VR launched its N320 VDA pillar drill with the objective of eliminating repetitive strain injury by relieving the operator of repetitive and stressful gestures. Hence, the downward movement of the spindle is totally controlled by a digital shaft composed of a Leroy-Somer solution (Mb series servo-gearbox controlled by a DIGITAX servodrive) and a GUI for adjusting the movement settings and featuring various user-friendly aids for the operator. Available in several versions, this machine won a number of international awards at major industrial trade fairs.

With its brand-new generation P23V CTCE, Cincinnati VR proposes a smart drill that adapts its spindle speed according to the worked material, for both drilling and thread-cutting. If needed, the tapping return can be made faster to optimise the cycle time. However, in certain materials that require very finely-pitched tapped threads, the tapping return can be executed more slowly, for a better-quality machining result.

Covering a range of 80 to 6500 RPM, the spindle is equipped with electronic variation courtesy of the Commander ID300, the latest-generation integrated drive for the IMfinity® motors from Leroy-Somer. A decentralised system, the speed drive assembly offers dynamic high performance and high efficiency.

Extremely robust, Commander ID300 guarantees ease of use, implementation and operation. Equipped with advanced features, it offers a wide choice of options and adaptations for maximum flexibility.
"As well as these advantages, we were first struck by the extreme compactness of the Commander ID300 enabling perfect integration in our new drill," explains Patrice Rivier, Technical Director at Cincinnati. "We were then won over by its peerless low-speed torque performance, its capacity to manage the on-board PLC programming in compliance with standard IEC 61131-3 motion, the Modbus RTU connection and its compatibility with the main GUI brands."

"These benefits make the Commander ID300 an ideal 'all-in-one' speed drive solution for our new P23 CTCE range, offering unprecedented ease-of-use and productivity gains."

"We have already delivered several pre-series machines to customers," adds Guy Vincent, Sales Director, "and the reception they've had would suggest at least as great a level of success as the previous generation."