With more than 50 years of expertise in the marine industry, Nidec Leroy-Somer offers reliable and fully designed equipment for many applications, such as propulsion, deck machinery and energy optimization...
For all your inquiries, please send an email to marinecimde.ials@mail.nidec.com
Equipment adapted to the requirements of the marine industry
Our Nidec Leroy-Somer offer of Low Voltage equipment for the marine industry is part of the One Nidec Marine portfolio, a global and complete offer serving the navy in order to intervene on global new or retrofit projects. It is important for Nidec to propose a complete offer so that you can rely on teams of experts for your civil, merchant or military marine projects.
Nidec Leroy-Somer offers drive systems that meet the requirements of maritime specifications. The electrical performance, mechanical characteristics, winding protection and reduced size of Nidec Leroy-Somer products are characteristics appreciated for these uses.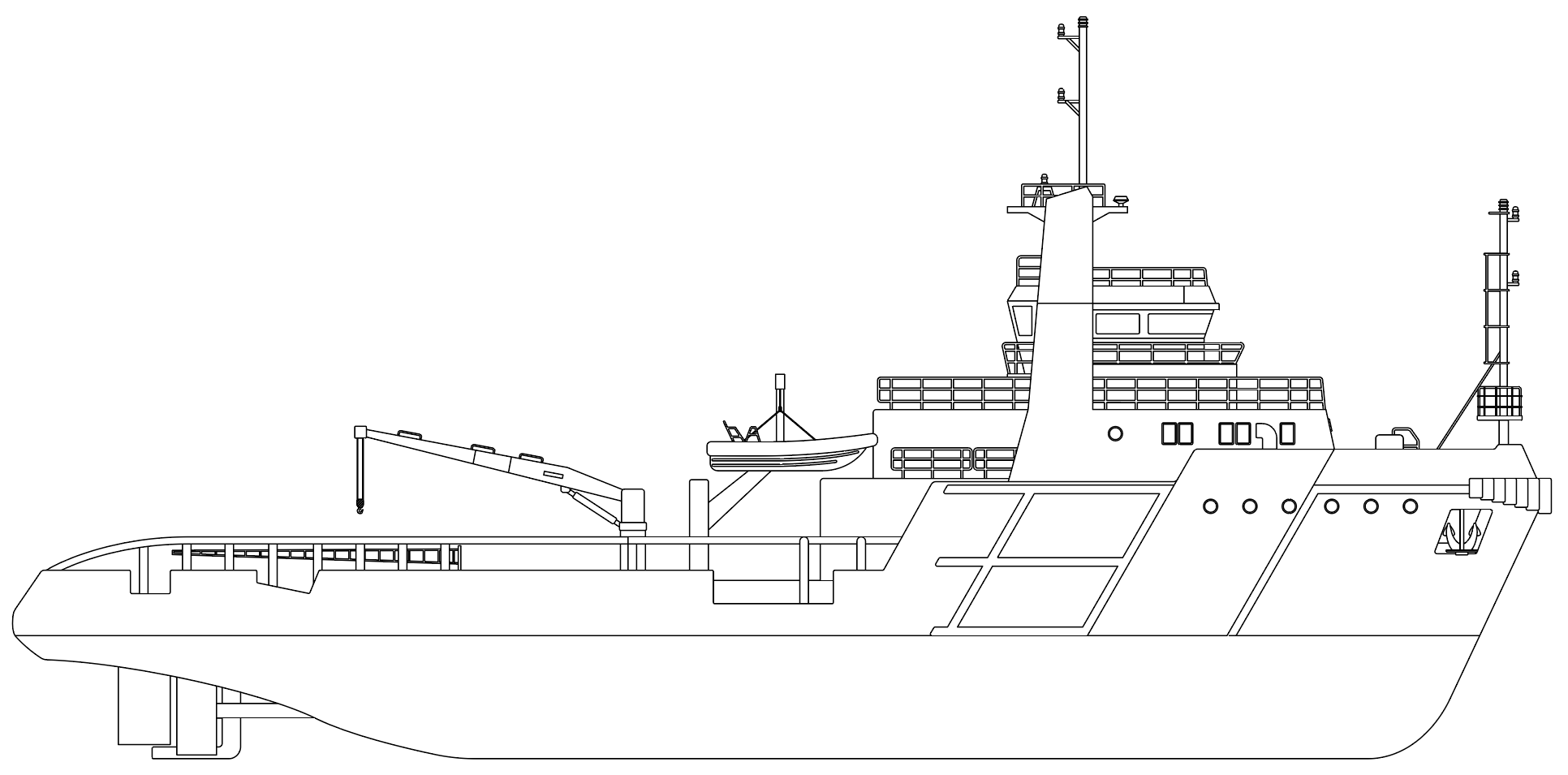 This match with customer expectations is reinforced by the type certifications (or type approval) obtained for Nidec Leroy-Somer motors and drives from the main Marine certification bodies. We are also able, on a case-by-case basis, to offer "design approval" for your applications.
Thanks to our offer in the marine field, we can meet very demanding marine and underwater requirements. Our local and global teams support you and offer sustainable operations with high energy efficiency.
A complete offer for your applications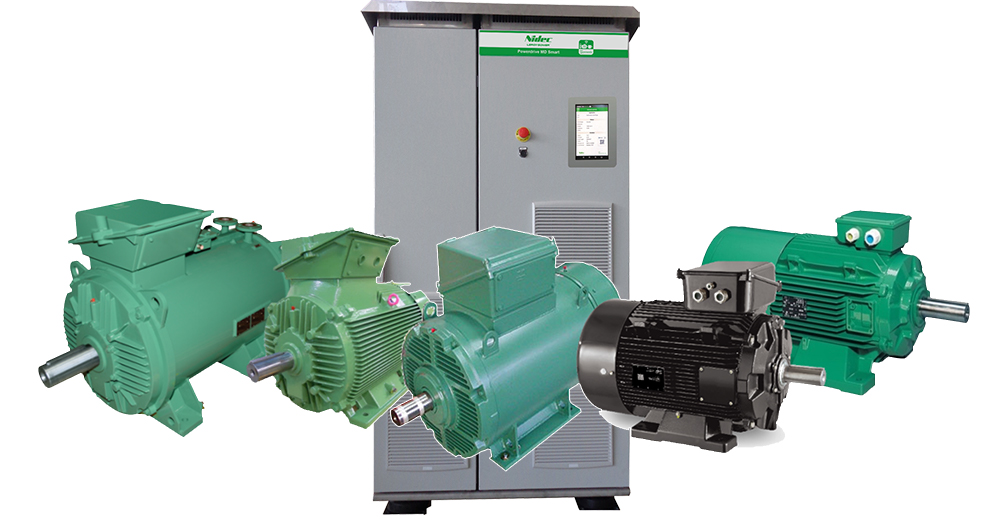 The One Nidec offer allows us to cover your needs for electrification and motorization of marine applications. Thanks to a large portfolio, we intervene at different levels, for the electrification of applications such as the deployment of the anchor, the handling of cables and pipes, the actuation of the davit, or even for deck winches, ROV or the cranes.
Downloads
| | |
| --- | --- |
| | Proven solutions for Marine applications. Propulsion & Power Grid |
Products for the electric propulsion of ships:
Three-phase induction motors with liquid cooling 315-500 mm Premium efficiency IE3 150 to 1500 kW

Three-phase asynchronous motors IP23, 225-500 mm with Premium efficiency IE3 800 to 1500 kW

Electronic power converter, ideal for marine application 6p, 12p, 18p, 24p
1 single frame up to 500 kW. Available in 380V, 480V, 500V and 690V
Parallelizable up to 3,8 MW
Certified UL61800-5-1 and Marine type approval BV for chassis.
Available in chassis
The Powerdrive MD Smart is available in an IP00 chassis in order to provide more power and integration modularity to adapt to all types of network.
Reducing the carbon footprint and improving the energy efficiency of ships
Efforts to be made to safeguard the environment and reduce ocean pollution are at all levels.
In the harbor

We have developed networks and micro-grids specially designed for the power supply of ships at quay. In addition, "island mode" allows power supply by batteries connected to the DC network.
Port or work area maneuvers
In ports, boats move slowly and need low flow. It is important to take these low power requirements into account in order to save energy. This is why we offer the PTI or PTH for low flow:
DA according to useful power requirement
Zero emission mode thanks to batteries
In cruise mode
For cruise mode, depending on your needs, we can completely adapt the energy intake, as follows, to be sure not to waste energy.
PTI for main electric propulsion
PTO or PTH: using part of the power motor, creating:
Full power grid (MD Smart island mode)
Microgrid for part of the network
High-efficiency electric machine used on the auxiliaries (pump, fan, etc.) + speed adaptation by inverters
Products for the motorization of boat auxiliaries:
Premium efficiency IE3 and IE4. Cast iron IP55 induction motors
Up to 900 kW 160-355 mm

Continuous brake motors 160-355mm from 11 to 400 kW Braking moment 65 to 5000 Nm
IP 44 - 55 - 56


Motorization of boat auxiliaries
We want to accompany you and stay as close as possible to the requirements of the maritime sector. We have developed a network allowing us to study your project together, to offer you turnkey equipment, covering each sector of maritime applications. It is essential for a boat auxiliary to be equipped with suitable and reliable equipment.
The motorization of boat auxiliaries is an important part of our activity in the maritime sector. We have acquired a certain experience in this field and we can take charge of your projects while having specific know-how for each application. Thus, whether it is for the actuation of the davit, the ventilation machines, the pumps and compressors, the anchoring and mooring winches, or the stern thrusters, the deployment of the plow or the umbilical winches, we have specially adapted products and teams able to intervene for your project.
Products for improving the energy efficiency of ships
Synchronous motors combining reluctance and permanent magnets, very high efficiency IE5
High reliability, performance and interactive commissioning 11 to 350kW

Commander C variable speed drives are a reference in the field of motor controles

Drives for the marine sector 0.25kW - 2.8MW
Decarbonization of the marine industry
Decarbonization is a central topic of our time. The extraction, transport and use of fossil fuels are costly to our environment. CO2 emission rates are higher than ever, and it is essential to include this notion in the study of navy electrification projects. We have been thinking about projects since their inception and decarbonization issues are at the center of our thinking. Our ultimate goal is to launch zero carbon emissions ships. Propulsion, steering or navigation in ports are central subjects to which we provide some answers.
As technology develops and we become more and more efficient on our electrification solutions, we know how to combine a certain maritime know-how and at the cutting edge of technology products to offer you performance and reliability.
Future electrification needs are already present. Net 0% is on everyone's mind. It's high time for you to be the source of change and be part of the adventure.
Marine industry electrification
Among the energy-consuming sectors in the world, the navy occupies an important place. We have always sailed, explored and there are more and more boats or ships in the world. Cruise ships, pleasure boats, cargo ships, fishing boats, tourist boats, icebreakers or even aircraft carriers, all sail on the ocean thanks to fossil, renewable or nuclear energies.
With more than 50 years of expertise in the marine sector, we are now able to offer a tailor-made offer with certified marine products. We have made the choice of adaptability and this is reflected in various ways. We work on projects to renovate the fleet of existing boats or can offer to take charge of new and global projects, covering both the supply of goods and services. Whether for the civil, military or merchant navy, from the aircraft carrier to the conveyor, each electrification project is carefully studied by our teams and our design office.
Before launching your electrification project, we will take a moment together to study your expectations. You will have only one intermediary and will be able to benefit from all the technical knowledge of our expert marine engineers. We offer specific designs and plans to ensure that the project we propose meets your expectations and can be proudly included in an eco-responsible approach.
During the project, we will support the development of the applications and software necessary for its proper conduct. We have always put excellence and your satisfaction first.
Global group and local service
The global presence of the Nidec Leroy-Somer service, from pre-sales to after-sales, ensures fast, quality local service. This local service makes it possible to meet the expectations of players in the marine market such as shipowners, shipyards and even auxiliary manufacturers.