Servo Motors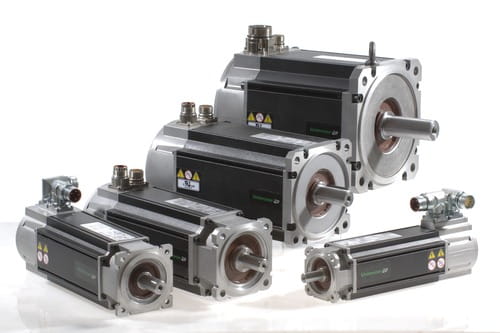 Unimotor is Control Techniques' high dynamic brushless AC servo motor range, designed for operation with Unidrive M, Digitax ST, Unidrive SP and Epsilon EP drives.
Unimotor hd is a high peak torque, low inertia motor range. Designed for high dynamic applications requiring hard accelerations and decelerations. It's perfectly matched with Digitax HD servo drives.
Unimotor fm provides high-precision over an extended duration requiring lower acceleration and deceleration rates. The motor is optimized for high stability in precision profiling applications.