Control Techniques has enhanced its range of Unidrive M general purpose variable speed drives. The range, launched in June, now offers much improved setup and installation methods. Parameter settings on the drives are more accessible; users will now find information relating to each parameter on the front of the unit, while the keypad has been laid out in a way that makes setup easy.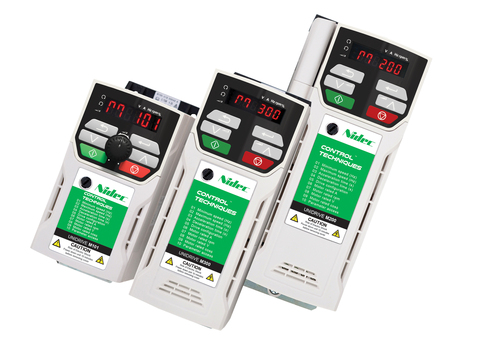 Control Techniques has also created a new resource to support the simplified setup and installation process, helping even inexperienced users get their drives up and running in minutes. Visitors to www.drive-setup.com can now access a host of assets aimed at assisting first time users of Unidrive M101, M200, M300 & M400. These include videos, step-by-step guides and support contacts, all in the same place.
The new resource supports Control Techniques' ethos for its Unidrive M general purpose drives. The drives are designed specifically to make setup as quick and easy as possible, even for users without specialist knowledge.
For basic automation processes like conveyors, fans and pumps, Unidrive M101 offers extremely quick setup and installation with an on-board potentiometer for extra control over parameters and settings.
Unidrive M200 offers greater flexibility for a wider range of applications, particularly those requiring remote control via fieldbus or Ethernet communications.
Unidrive M300 further enhances the range's capabilities by including a safe torque off safety feature.
The Unidrive M400 has an optional multi-language keypad for rapid start-up and diagnostics. Each drive is among the smallest in its class, and can be fitted side by side to save even more space.
These variable frequency drives have been created with ease of use in mind, and the supporting materials available at www.drive-setup.com make installing and setting each drive up simple and straightforward.