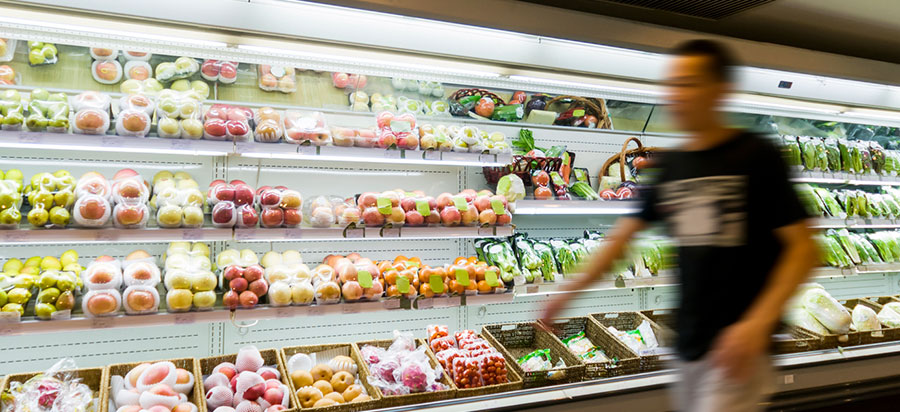 In this post we offer an introductory overview of liquid cooled industrial motors (also referred to as "LC"), covering the basic principles, benefits & applications compared to standard air-cooled motors.

Liquid-cooled motors are not new; they have been in use for decades. Essentially, they enable reinforced heat dissipation by circulating water or fluid over the frame housing, and are particularly well suited to applications requiring a low overall noise level. They are also generally highly compact, meaning they can be installed in areas where space is limited.

For variable speed application, they allow a constant torque over a wide speed range. The latest generations of LC motors offer sophisticated cooling system particularly suitable for plastics & rubber, test stands, industrial refrigeration, marine and nuclear applications, and crushers for the food and animal feed industry. Specific models are often produced for clean environments (IP55) or harsh environments (IP56/65) to fit any conditions of use, depending on manufacturers.

Often, the main challenge evident with liquid cooled motors is the maintenance, and particularly the management, of condensates. The cooling liquid, generally water, circulates around the motor submitting it to a huge difference in temperature. Depending on the environmental conditions, the generated condensation can be significant and can damage the motor if not properly treated and maintained.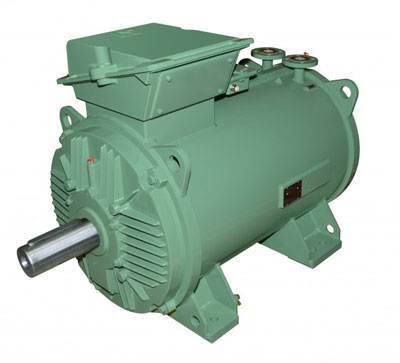 Benefits of liquid cooled motors
However, liquid cooled motors carry a range of benefits over air-cooled types. The most advanced liquid cooled motors have draining holes and waterproof breather plugs with PTFE membrane that is air and steam permeable, but perfectly impermeable to liquids (mini IP66). A performing PTFE breathable waterproof membrane dramatically reduces maintenance operations by regulating the condensation level in a time and cost effective way to reduce machine downtime and maintenance costs.

Liquid cooled motors are mainly recognized for their adaptability compared to standard air-cooled motors, as they offer higher power compared to an equivalent standard motor frame size. Their inherent compactness (saving up to 25% in volume) allows for easier integration within a machine or a system.

Thanks to their limited need for external components, such as ventilation/fans, noise levels are significantly reduced compared to air-cooled motors from -10 up to -20 dB (A). The liquid-cooled technology also ensures a clean surrounding environment, as there is generally no pollution associated with airflow. Moreover, there is no impact on ambient temperature, as the waste heat from the motor is carried away by the cooling circulation. The risk of ageing and malfunction due to air pollution or high temperature is considerably lowered too.

Most advanced LC motors have been designed to optimize energy efficiency, achieving IE3 Premium level as standard, but they are also perfectly suitable for use in variable speed applications. Variable speed can generate immediate operating profits, potentially up to 50% energy savings (depending on the application and operating conditions) and increased productivity as a result of improving the process and reducing machine downtime. The return on investment is consequently extremely quick.

Some LC motors integrate specific features as standard, such as a thermal reserve for maintaining the rated torque over an extended speed range. Depending on manufacturers, many options are also available to fit specific needs like, for example, reinforced winding insulation, insulated bearings or encoders for applications that require precise positioning. They can really be tailored to the requirements.

It's a technology to consider as liquid-cooled motors are easy-to-select and easy-to-install solutions offering high safety & reliability, strong energy savings, simple integration while improving ease of maintenance.
Browse all technical blog posts