Big Thinking for Testing Big Motors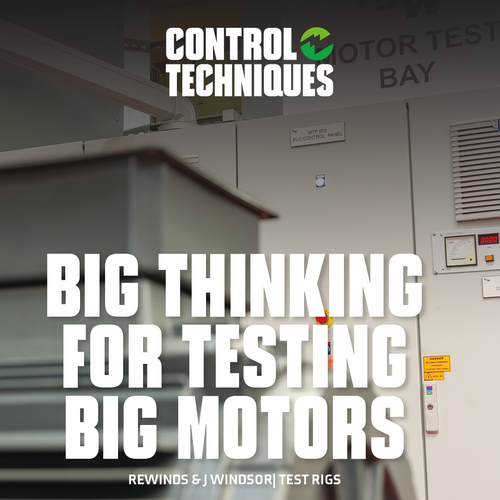 The Challenge
Recently, Rewinds & J. Windsor's test rig broke down. At 250 kW, it had limitations on the size of the motor it could test. The company took action to find an easy to use alternative which could test bigger motors, to allow it to expand in-house capabilities.
The Solution
A 500 kW Control Techniques' DFS drive, was just the solution. The preassembled, ready to install drive cubicle system, is designed for use in high power applications where energy saving and high ingress protection are essential.
Impressed? Contact us for your automation needs
The Benefits
"The Control Techniques' DFS drive cubicle is doing everything we want. The upgrade to the new system has increased our flexibility as a firm. Moving from our old 250 kW drive to 500 kW means we can now test much bigger motors, up to 1 MW in-house, reducing our service costs. We can now take on more work and test and repair other companies motors." says Paul Challoner, Electrical Department Manager, Rewinds & J. Windsor.