Compressor Boosts Performance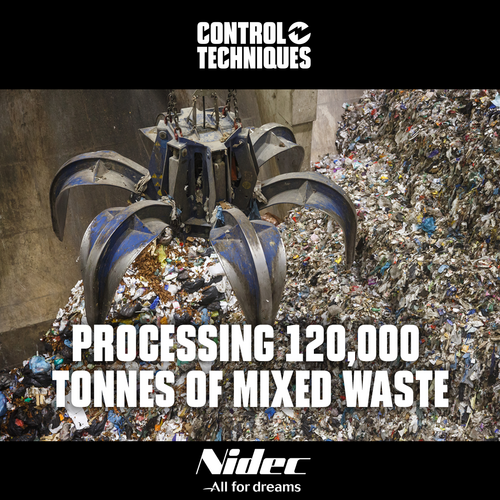 The Challenge
Imagine a state-of-the-art recycling facility that processes 120,000 tonnes of mixed waste per year, from which it produces aggregates and refuse-derived fuel. Avelair won the prestigious contract to design a full compressed air system, including four 110kW rotary screw air compressors, air treatment equipment, compressor management, and the complete pipework system, for a new recycling facility designed to do just that.
The new site deposits mixed wastes via processes that are mainly automated and consist of shredding, optical sorting, trommels, ballistic separators, magnets, and baling.
To guarantee the plant's efficiency, Avelair required a drive to power the compressors, allowing the ramp-up of the motor speed to produce the compressed air to meet onsite demand.
The Solution
Control Techniques' Commander C200 and Unidrive M600 power the four units. The onsite management controller is programmed to switch lead compressors, at intervals, to share the load between the four compressors, establishing a super-efficient process.
The variable speed air compressors employ Control Techniques' inbuilt inverter technology on the main high-efficiency motor and fan motors, ensuring maximum energy savings.
Impressed? Contact us for your automation needs
The Benefits
The winning combination of Commander C200 and Unidrive M600 delivered significant benefits to the finished product.