Industry 4.0: Manufacturing Automation
The term Industry 4.0 has been bandied about a lot in the past few years. And for some it's almost become a buzz word that doesn't really have any real meaning. That's understandable. It is true that many businesses are talking about industry 4.0, and so far, for all the claims made, not much has changed.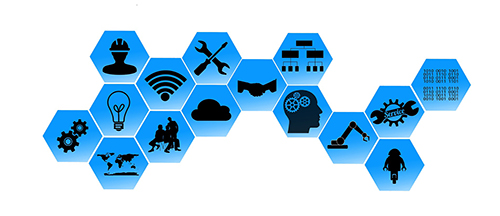 What is Industry 4.0?
Industry 4.0 relates to the fourth industrial revolution or IIoT (Industrial Internet of Things). A point where IT and physical equipment converge into smart manufacturing. It marks the stage where no longer are we making decisions based on gut feeling and experience, instead solid trends of data dictate equipment behavior. It goes beyond just a single machine, and can encompass whole factories, if not companies, on a global scale.
The growing momentum of Industry 4.0
Now the concept seems grand in size, so it's understandable that for many businesses the idea of total system integration is a long way off. It is for this reason that we developed a piece of research to see what is really holding businesses back from exploiting the possibilities of Industry 4.0.
Just take a look at the disruption innovative businesses like Amazon, Google and Apple have created. Each have ran with emerging technology. It's clear that those ahead of the game will greatly benefit.
The roots of Control Techniques manufacturing automation research
We asked a number of people working in automation how they felt about Industry 4.0. Our goal was to analyse awareness and attitudes. Our sample base came from businesses across the globe who operate in a wide range of sectors. We've taken the key points that came from the research and made this document. We hope that it may give some answers and help guide you on your journey towards automation transformation.
Variable Speed Drives and the Industrial Internet of Things (IIoT)
In our previous whitepaper, 'Make Industry 4.0 work for you', we pulled out some of the key themes that came out of the research supplied by our partner Kinneir Dufort around Variable Speed Drive and the Industrial Internet of Things (IIoT). Our focus was on how you could use Industry 4.0 (known as the IIoT in the Americas) as a stepping stone to grow your business. We looked at aspects such as basic machine connectivity, the benefits of being IIoT ready and cloud vs. remote data logging.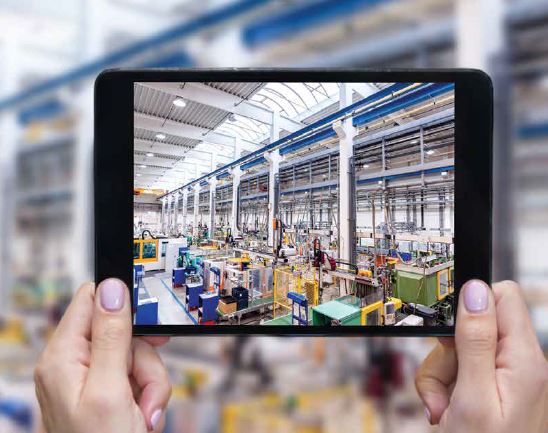 We felt there was more information to uncover around Variable Speed Drive and the Industrial Internet of Things. That's why we've produced a second whitepaper, highlighting the top six productivity benefits OEMs can offer their customers, these include:
Operational efficiency
Smart machine optimization
Mass customization
Quality control
Remote diagnostics
Predictive maintenance
Understanding the role of Variable Speed Drives
One of the defining factors that is enabling smart factories to thrive is the development of intelligent motor control systems. Variable Speed Drives (VSDs) now come with embedded logic in the form of an onboard PLC. That means it's possible not only to monitor drives over a network, but actually execute programs too.
Why intelligent Variable Speed Drives matter?
As you'll see in the research, intelligent variable speed drives provide a cost effective way of bringing the latest high performance technology into your business. Even if you don't use the PLC aspect of the drive, it won't cost you anything extra.
And our team of experts are available to support you throughout your development process. That way you'll gain order winning technology, helping to build your business for the future.