Classroom Training Options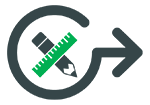 Sometimes, a video or manual is just not enough. If you are the type of person who learns best by doing, rather than watching, Classroom training is for you.
All of our regularly scheduled classroom training is held in our Eden Prairie, MN headquarters facility and is free of charge for anyone who wishes to attend. Classroom training includes daily lunches too.
Please refer to the schedule below to see what classes are being offered.
To register for a Classroom course, click here.
To download the 2020 Course Catalog with descriptions of these courses, click here.
Control Techniques Training Course Catalog 2020
Month & Year

Start

End

Course name

February 2020
2/3
2/7
Machine Control Studio Advanced

March 2020
3/9
3/10
General Purpose Drives Training
3/11
3/13
Unidrive M700 / Intro to Machine Control Studio Software
April 2020
4/7
4/8
Quantum / Mentor MP DC Drives
May 2020
5/5
5/7
Digitax HD Applications
June 2020


6/8
6/9
General Purpose Drives Training
6/10
6/12
Unidrive M700 / Intro to Machine Control Studio Software