KB Electronics' motor drives are used in countless applications for the Automation Industry to reduce manual labor, save time, reduce energy costs and increase the lifespan of factory and manufacturing equipment. Many of these KB Drives have customizable software as well as built-in PLC functions for automating machinery and industrial control systems and equipment.
Along with the integration of sensors, these drives allow for faster, increased and consistently higher precision and quality production. In addition to these benefits, KB motor drives reduce downtime, while increasing the overall efficiency of industrial systems, which has a direct impact on sales revenue and profits.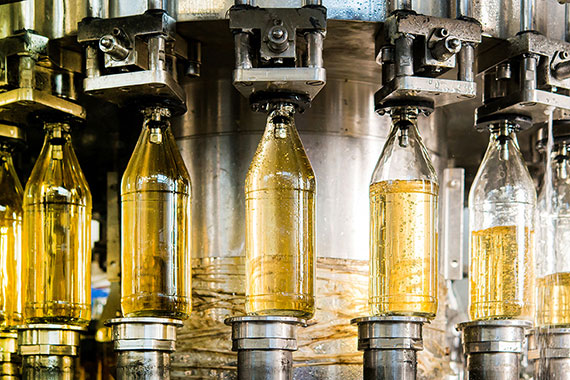 The Automation Industry overlaps with many industries, such as the Food and Beverage Industry, the Packaging Industry and other commercial enterprises that support our day-to-day lives.
Popular Industry Uses for KB Motor Drives:
• Industrial Control Systems
• Automation Equipment
• Electrical Automation
• Assembly Automation
• Motion Control Systems
• Manufacturing Robots
• Control Automation
• Automated Material Handling
• Automation Robotics
From manufacturing to shipping, KB Drives are an integral part of all aspects of the Automation Industry. Our motor controls are available as off-the-shelf and ready-to-use, out-of-the-box drives that can be purchased through our worldwide distribution centers. If needed, KB Drives can be also be customized for OEM applications to include hardware and software that is specially made to work with the unique needs of each specific use or application.
KB Electronics offers a variety of enclosures to protect the drives depending on where they will be used, and perform well in both indoor or outdoor environments.
Typical Applications for Factory and Manufacturing Automation
Some of the typical applications that take advantage of KB motor drive benefits include the following:
• Indexers
• Material Handling
• Pick-and-Place
• Shipping
• Sorting
Popular KB Drives for the Automation Industry
We have a wide variety of drives to meet the needs of almost any industrial application, but the following models are particularly well suited for automation:
• KBAC AC Drives
• KBVF AC Drives
• KBPI DC Drives
• COMMANDER C200 & C300
To find out where to buy KB Motor Drives for Factory or Manufacturing Automation in your area, visit our Distributor Locator page. We also have a customer service contact form that can be used to communicate directly with us.
It would be our pleasure to provide you with a long-lasting, reliable and energy-efficient solution that best fits your individual needs or the needs of your company.