The Right KB Control for your HVAC Application
Most HVAC Industry applications are for original equipment manufacturers and often require unique and demanding performance and operations of the drive. Some applications include high volume low speed air moving fans used in stadiums and large venues; exhaust fans used in restaurant kitchens and livestock buildings; special effects fans used in Hollywood; and filtration, air cooling, and misting systems.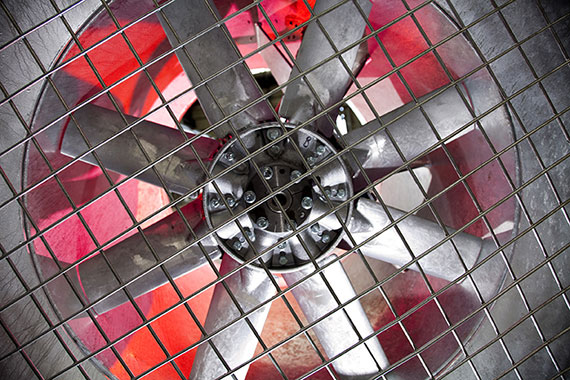 KB Electronics' drives can be configured with custom software and programming to accommodate many air-moving applications. With external sensors and monitoring equipment, the drives automatically adjust and regulate to changing conditions and requirements.
Typical Applications:
• Air Duct Cleaners and Vacuums
• Blowers
• Exhaust Fans
• Industrial Carpet Drying Fans
• Industrial Ceiling Fans
• Outdoor Misters
• Special Effects Fans
Our Series of Drives:
KBG, KBAC, KBDA, KBGE, KBMC, KBMS, KBNH, KBSC, KBVF, KBWC