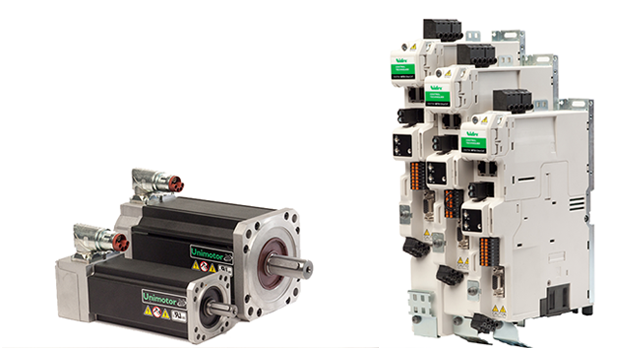 Minneapolis, MN (January 20, 2019) – We are pleased to announce that Control Techniques' Digitax HD servo drive has been announced as a winner in the Motion Control – Drives category of Control Engineering's 2019 Engineers' Choice Awards, as well as Plant Engineering's Product of the Year 2018.
Engineers' Choice Awards
The 32nd annual Control Engineering Engineers' Choice Awards shines a light on 26 categories of control, instrumentation, and automation products, revealing the best of those introduced in 2018 as chosen by the Control Engineering print and digital audience.
A total of 102 finalists from 44 companies were listed on the ballot for evaluation. Automation professionals from Control Engineering's subscriber lists then voted to identify the products they felt were the most exceptional based on technological advancement, service to the industry, and market impact. The result is a short list of Engineers' Choice Awards winners and honorable mentions in 26 categories. A total of 1 grand winner, 26 winners, and 26 honorable mentions were named for 2019.
Digitax HD servo drives, winner in the Motion Control - Drives category | Engineers Choice Awards!
The Digitax HD servo drive series extends the Unidrive M range with maximum servo performance in a minimum size package. Optimized for high-dynamic applications, Digitax HD provides the flexibility of both standalone and modular configurations. The drive offers full servo control plus open loop permanent magnet motor and induction motor control across four functionality levels: EtherCAT, MCi machine control, Ethernet and the flexible Base servo drive.
Plant Engineering's Product of the Year 2018: Digitax HD Servo Drives
Plant Engineering celebrated 31 years of the Product of the Year award program. This is the award for new outstanding products in the manufacturing and non-manufacturing industries that help engineers do their jobs in a smarter, safer, efficient and productive way.
The annual reader-choice program provides Plant Engineering's audience with information about the top new product in their fields. 2018 marks 31 years of the Product of the Year program. Qualified Plant Engineering subscribers (print and digital) reviewed and voted on the finalists, selecting the winners.
More information about our innovative motion control solutions can be found on our Digitax HD servo drive and our Unimotor hd servo motor pages.