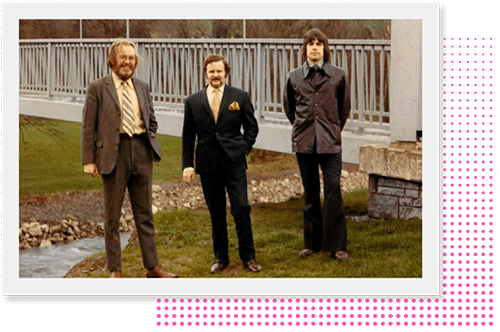 …when, in a rapidly emerging drives market, three men felt that the company they worked for wasn't evolving or innovating fast enough and decided to do something about it. KTK, named after its three founders, was born. The trio, Ken Briggs, Trevor Wheatley and Kevin Curran, established their own drives manufacturing company in the heart of Mid Wales.
Mid Wales may seem like an odd choice of location for an electrical engineering business, but Newtown in Powys, at that time, was actively encouraging businesses into the area, premises were readily available and the support they were offered was invaluable to a small start-up business. It seems it was the right choice; the company has expanded many times over 50 years, but Control Techniques remains rooted in the heart of the Mid Wales countryside.
KTK's vision was to provide a new innovative drive that would meet the needs of the market. The following year they did just that with the release of the KTK 415V DC thyristor drive which improved performance, reliability, and energy efficiency for motor control.
In 1985 the business upsized its premises and repositioned itself as Control Techniques, it had been enjoying fast and profitable growth and needed to expand to keep up with product demand. As it grew in Newtown, so did its network globally, having developed close relationships with customers on a global scale, the necessity to be able to service them locally was a big part of the business strategy. From its early beginnings, Control Techniques today has its Headquarters, manufacturing, and R&D facilities firmly planted in Newtown with 23 Drive Centers around the world and a partner network in 70 countries to service customer needs.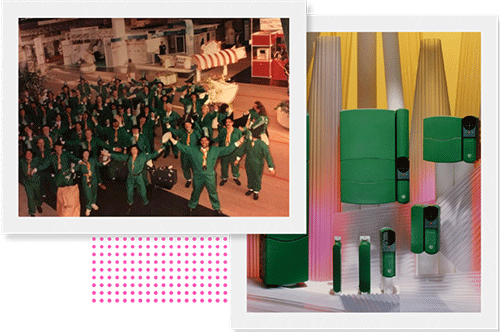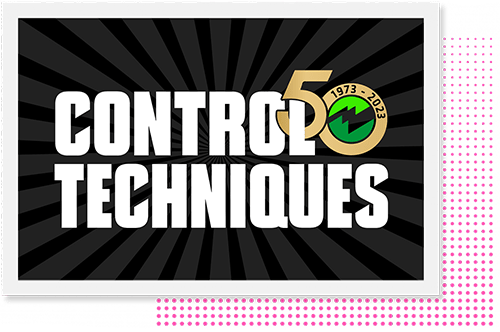 So, how do we mark our 50th birthday and what will we take with us into the next half a century?
A promise to think big, invest big, and build many more generations of innovative, ground-breaking drives for another 50 years and beyond.
This promise will ensure that Control Techniques continues to generate new employment opportunities, and strengthen its ability to meet the ever-growing, long-term demand for drives globally.
Control Techniques says "Reaching 50 is a milestone and we are honored that we get to share our birthday with our parent company Nidec, also founded in 1973. Two businesses that have grown to great heights individually, through sheer hard work and determination. Being brought together in 2017 allowed us to share the last five years of growth together, to support each other through some challenging times, but ultimately come out stronger because of it. We have no plans to stop now, being great innovators and serving the drives industry is what we do best, and we will continue to do so into the future. We want to say a big Happy birthday to everyone who has been a part of our journey so far, be you customers, suppliers, or employees. Three big cheers for you! We couldn't have done it without you"
Learn more about our 50th Anniversary