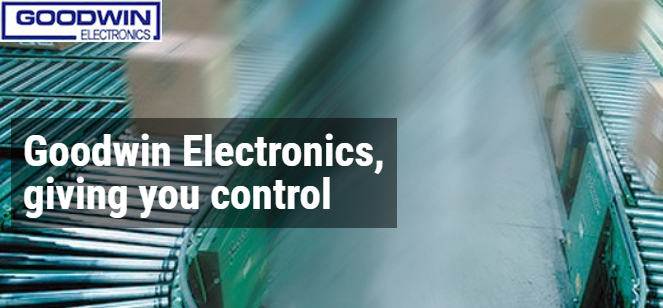 Control Techniques, part of the Nidec group of companies, has signed a co-operation agreement with Goodwin Electronics, a specialist in motion control technologies and system integration, which becomes active in the UK marketplace with immediate effect. The initial focus of the agreement will be around projects, specifically in the renewable energy sector and related marine applications. Control Techniques has experience working on several large-scale, high-power development projects for tidal and wind installations.
Among the principal aims of the tie-up is to support new product development in the renewable energy segment. A good example of the co-operation between the two companies can be seen with Goodwin Electronics providing engineering, stocking and support for Control Techniques' Commander C range of general purpose drives for AC motors. Indeed, the new N range from Goodwin Electronics and the Commander C drive have been designed as a single offering to simplify ordering for customers.
"Most failures in drives are caused by poor installation rather than internal faults in the circuitry," says Dave Dilworth, Sales Manager at Goodwin Electronics. "Drives need to comply with the electrical and environmental specification detailed by the manufacturer. Unfortunately however, drives are often fitted in areas with too much humidity, or where the ambient temperature is too high. Further installation failings include a lack of consideration for electrical noise on the input supply, and poor segregation of control and power cabling."
To help address issues of this nature, the new N range from Goodwin Electronics comprises drives from Control Techniques pre-installed in an IP65 enclosure featuring an isolator, mains protection, control transformer and appropriate cooling. A wide range of options is also available, including remote controls, and stainless steel or GRP enclosures. In addition, special enclosures for multiple drives and larger control options can be offered.
"Goodwin Electronics has a history of success in marine renewable energy applications that extends for over 25 years, and we've already starting working with them on a number of projects for the sector," says Gareth D Jones, Country Leader at Nidec ACIM and Control Techniques. "This partnership combines the power electronics knowledge and experience of Control Techniques with the capabilities and expertise of Goodwin to provide robust, cost-effective solutions in renewable energy applications."
As part of the co-operation agreement, Goodwin has become an accredited partner of Control Techniques.