How to Register
Visit www.controltechniques.com/5yearwarranty or scan the QR code on the front of the drive and click on the registration button.
For first time users, you will need to register as a new user. Otherwise you will need to login with your Email and Password details.
Click on the 'Register 5 year warranty' icon to register your drive(s).
Enter the serial number(s) of the drives to be registered

Multiple drive serial numbers can be included in the 'Serial Numbers' field within a single form

Serial numbers can be manually typed or scanned (using a bar code scanner)

If typing multiple serial numbers, please separate using the 'Enter' key

The serial number is 10 digits long and can be found on the label on the front of the product box, or on the side of the drive: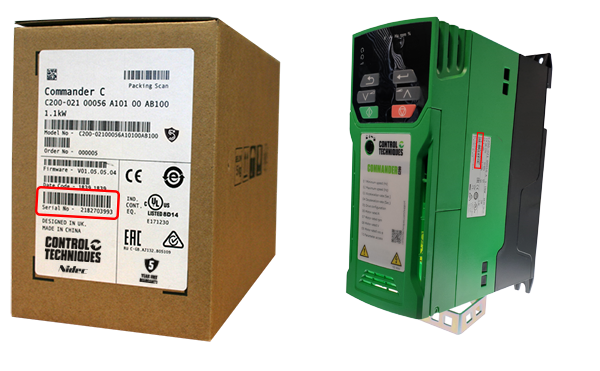 Then fill in the remaining fields:
Please see the FAQ's and Warranty Terms & Conditions for more information.
If you have any further questions or require assistance, please contact your local Drive Centre or Distributor.