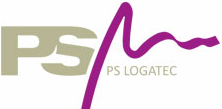 Control Techniques, part of the Nidec group of companies, has announced company certification of the PS Logatec repair centre in Slovenia. The 1500 sqm. centre will now provide repair facilities for the full range of Control Techniques products. It is the first non-Control Techniques company in the world to receive this certificate and as such becomes an official Control Techniques repair centre.
The newly-ratified facility will enable Control Techniques to provide rapid assistance and repairs to manufacturers and end-users in Slovenia and surrounding countries. It employs 23 people in the areas of repairs, sales and marketing, production, programming, electrical and mechanical design, administration, warehousing and management. All service engineers at the centre have undergone intensive training at the main service centre of Control Techniques in Wales.
Colin Edwards, global service director for Control Techniques said, "Having the certified repair centre in Slovenia means that from now on we will be able to carry out all repairs on regulators that are still under warranty and post warranty, locally in Slovenia. This is great news for our customers, as it means much faster repair times because we can avoid sending regulators for warranty and post warranty repairs to our service centre in Wales.
"Our extensive stock of spare parts for Commander SK, Unidrive SP, and DigitaxST will be expanded by the spare parts for the Unidrive M series. Extensive stock allows us to repair faster, but if we do not have a spare part we can get it very quickly – usually in one to three days - from the service stock in Wales."
The predominant industries in Slovenia using Control Techniques equipment include manufacturers of industrial washing machines, gambling machines, rockwool production, yarns, woodworking and general factory applications.
Prior to it receiving full certification from Control Techniques, the PS Logatec site has been working with Soprel, the Italian servo drives producer, since 1991 and with Control Techniques since Soprel was acquired by them. Since then the centre has specialised in work with a wide variety of Control Techniques drives including Unidrive SP, Commander SK, Mentor MP and Unidrive M drives.
PS Logatec also has extensive experience and knowledge in the field of machine building.