Our Wide Range of Motor & Drive Solutions Covers All Ranges of Performance and Efficiency Needs
The commercial pumping industry plays a critical role in everyday life by providing reliable and efficient controls for a wide range of applications. From water treatment and supply to wastewater management, industrial processing of oil and gas, to the imperative use within agriculture and irrigation, commercial pumping products are essential for maintaining public health and safety, protecting the environment, and supporting economic development.

Whether you need a simple submersible pump for a small-scale residential application or a complex system for a large-scale industrial process, U.S. MOTORS®, a Nidec Motor Corporation Brand, can provide a range of products and services to meet your needs. Our products are designed with an easy to the end user from installation to maintenance and serve vast application and subindustry needs. See below for product offerings.
U.S. MOTORS' wide variety of offerings for Variable Speed (VSPD), ECM, and smart motor products encompasses solutions that achieve low carbon footprints, connect to building automation systems, qualify for grants, and more. We also offer IE4/5 rated products. Variable speed motors are incredibly important to commercial pumping, especially since energy is the largest contributor to a commercial pump's life cycle cost. Having a variable speed motor is the best solution for long term cost savings. See below for detailed graph and product offerings.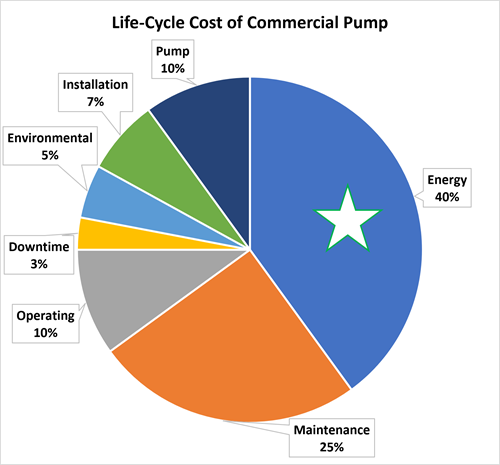 Many of these VSPD offerings are Integrated Motor And Actuator Control (IMAC) products. IMACs have several benefits compared to traditional or VSPD motor products. Some of the key benefits are a sole supplier, optimal motor and control design, and less installation costs. Another key advantage is taking an existing induction motor design and converting it over to an IMAC product with having minimal design changes to the pumping design.

---
Switching to VSPD motors in commercial buildings offers a low carbon footprint, the ability to connect to building automation systems, improved reliability, and overall cost savings - among other perks!

Read more in-depth on the benefits of these motors with the following articles:
New HVAC and Pumping Rules Keep Manufacturers Hopping | Pump & Systems
Why more Pump Applications are Pairing Motors with On-Board Controls | Pump Engineer

Brochure
---
Case Studies
---
Manuals
---
MRO Guide
---
News Article
---
Notice
---
Press Release
---
Product Catalog
---
Product Data Sheet
---
Product Page
---
Quote Form
---
Survey Form
---
Training
---