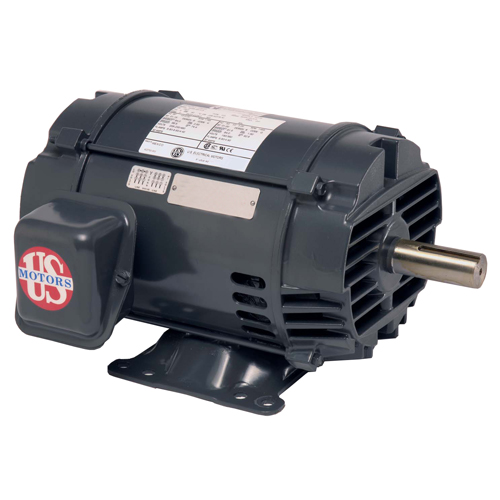 Super Premium Synchronous Motors, Made Easy!
High efficiency in a small package.
SynRA ODP SynRA Unimount
SynRA™- super premium synchronous motors, made easy! The SynRA variable frequency motor provides the starting benefit of an induction motor, the operating benefit of a pure synchronous reluctance motor, and suitability benefit from the simple volts/hz drive. This market-leading product gives higher efficiency and power density without risking components. A unique design gives the freedom to replace components individually instead of the entire system - leading to a lower cost of maintenance. Smart Building Technology included gives less wear and tear on pump systems by preventing over-exertion and more speed than necessary to meet application demand.
The design of the SynRA motor itself is made with ease in mind. The synchronous reluctance rotor with an aluminum cage design has an absence of magnets to allow for easy programming and compatibility with existing Variable Frequency Drives (VFDs) or simple VFDs from U.S. MOTORS. The SynRA motor is also available already fully-integrated with our ID300 VSD - for more information, check out our ID300 Perfectspeed page.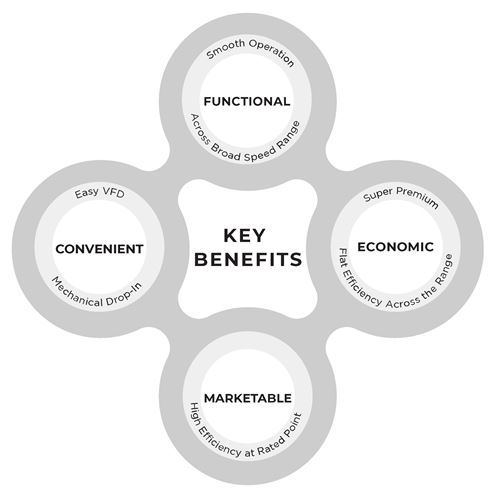 Read a recent press release about the SynRA advantages here.
Additional Features
---
No magnets removes temperature-based performance concerns
NEMA and IEC motors available
Utilizes current induction stators and mechanicals
Down framing on certain ratings can provide an extra cost savings.
UL Component Recognized
Meets new building energy savings guidelines
Plug & Play installation
Applications
---
Inverter Driven VT Loads (Pumps, Fans, Blowers, etc.)
OEM Constant Pressure Booster Pump Systems
OEM Variable Speed Hydronic Pump Systems
Super Premium replacement VFD motors
Standard Ratings
1-10 HP | 1800 RPM | IE4
1-15 HP | 3600 RPM | IE5
230 V, 460 V, and 575 V
Lamination Sizes
6.3" (up to 5HP/1800 RPM and 7.5HP/3600 RPM)
7.48" (up to 10HP/1800 RPM and 15HP/3600 RPM)
TEFC & TEAO (IP44 & IP54), ODP, and OAO (IP23) Enclosures
Drive operated ONLY - SynRA product not suitable for direct-on-line.
Brochure
---
Case Studies
---
Manuals
---
MRO Guide
---
News Article
---
Notice
---
Press Release
---
Product Catalog
---
Product Data Sheet
---
Product Page
---
Quote Form
---
Survey Form
---
Training
---