Condensing units are a vital component in temperature-control devices like air conditioners, chillers, heat pumps and refrigerators. In addition to our U.S. MOTORS® brands, the HVACR Aftermarket structure is now distributing Embraco's high-quality, robust and efficient array of condensing units for the U.S market.
In the '90s, Embraco started production of condensing units and today has a dedicated R&D team and two factories for assembling the complete refrigeration systems.

The second generation of condensing units (CDUs) was designed for the American market and for use with traditional (R404A or R134a), or the new replacement refrigerants (R448A, R449A, R513A). Its standardized catalog includes low and medium temp units, ranging from 1/10 HP to 1 ½ HP.

The high quality and energy efficient product line was thought to facilitate installation, maintenance and parts replacement.

Improved quality and robustness
• Painted coils
• Condenser coil protection
• More robust packaging
• Factory charged nitrogen holding
• Designed for 110°F ambient temperature

Ease of service
• Wiring follows National Electrical Code (NEC)
• Standard electrical connections
• All units comply with UL requirements
• Components commonly found in the replacement market
Simple selection process
The company offers three different options of features packages (Bare, Plus and Ultimate), with different levels of attributes.


There is also a low profile option, called "Ultimate Compact," designed for applications with height restrictions.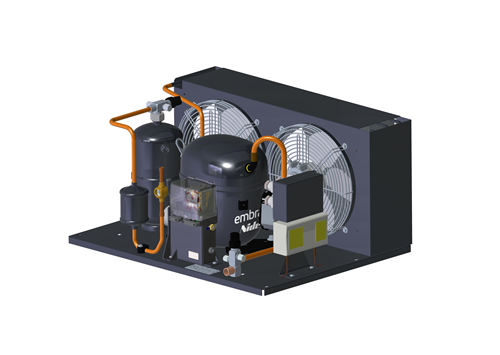 Brochure
---
Case Studies
---
Manuals
---
MRO Guide
---
News Article
---
Notice
---
Press Release
---
Product Catalog
---
Product Data Sheet
---
Product Page
---
Quote Form
---
Survey Form
---
Training
---