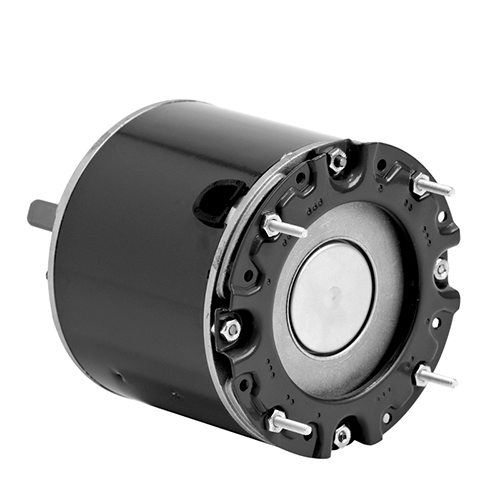 RESCUE EZ-FIT® PSC condenser fan motors are designed for 70°C (158°F) ambient and Class F insulation (thermal endurance to over 300°F) and built to withstand extreme temperature conditions. RESCUE EZ-FIT features durable ball bearings for high temperature applications for longer life than traditional sleeve bearings. Handy 36" leads make for easier wiring into today's condensing units. Plus, a special rotor corrosion protection helps ensure longer life and sure start-ups season after season.
EZ-FIT's Motor Mounting System
This feature provides mounting versatility and offers out-of-the-box assembly with 4.3" BC (Clam Shell) mounting configuration. Easily adaptable to 3 Pc 4.4" or 4.6" BC. Plus, EZ-FIT's mounting system protects the integrity of the shell against moisture pathways.
Brochure
---
Case Studies
---
Manuals
---
MRO Guide
---
News Article
---
Notice
---
Press Release
---
Product Catalog
---
Product Data Sheet
---
Product Page
---
Quote Form
---
Survey Form
---
Training
---