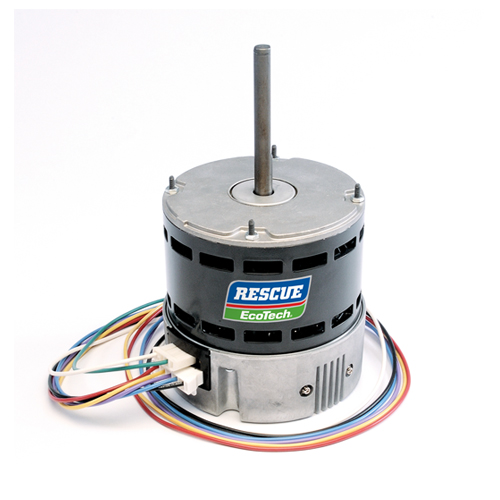 The high-efficiency ECM upgrade for PSC blower motors
The RESCUE EcoTech® motor is an ECM replacement for a PSC blower. Exclusive speed-control technology provides the efficiency of an ECM. Installation is a snap. RESCUE EcoTech drops into existing permanent split capacitor (PSC) direct drive blower applications, without complex wiring modifications or time-consuming changes to system controls.
Electronically Controlled Motor (ECM) technology gives RESCUE EcoTech motors up to 82% efficiency, saving 25% or more of the watts in A/C or heating mode and 75% of the watts in circulation mode. Updated designs are now dual voltage (115/230V) and multi-horsepower; so one size – or at most two – will fit all your needs.
Brochure
---
Case Studies
---
Manuals
---
MRO Guide
---
News Article
---
Notice
---
Press Release
---
Product Catalog
---
Product Data Sheet
---
Product Page
---
Quote Form
---
Survey Form
---
Training
---