January 2019 Driving Force Blog
01/01/2019

The advantages of custom motors versus stock motors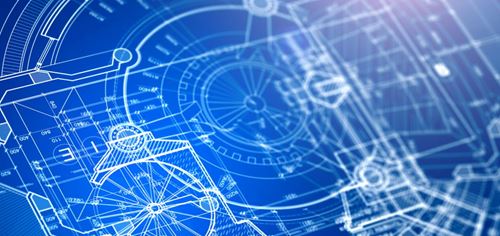 January 2019
Electric Motors Account for 40% of Total Global Electricity Consumption
Electric motors have seen a rapid increase in usage over the past several decades, especially as motor size continues to decrease while efficiency levels rise. According to the International Energy Agency, electric motors currently account for over 40% of total global electricity consumption.(1) This number is double that of the next largest electricity consumer, with this rapid growth in popularity being due in large part to the high reliability of electric motors when compared to other motor types.(2)
For instance, combustion engine motors require over 200 moving parts to keep them in working order, whereas electric motors require closer to 20 moving parts.(2) Fewer moving parts translates to lower maintenance demands and increased lifespans. Considering that this leads to savings in efficiency and cost for both customers and end users, it makes sense that electric motors are now being used in products ranging from iPhones and electric toothbrushes to automatic doors, industrial machines, automobiles and more.
Due to the high demand for electric motors, engineers are constantly looking for ways to improve motor efficiency and performance. One avenue that may be underestimated is customizing electric motors from the ground up (or customizing a stock motor) to suit specific applications, rather than choosing a completely stock motor.
Custom Motors Can Provide Many Advantages to Consulting or Specifying Engineers
One of the major benefits of a custom motor is application compatibility. Electric motors that are modified to the requirements of a specific application can typically operate with greater efficiency than stock motors.(2) Installing a motor that is neither the appropriate size nor shape can lead to problems such as limited effectiveness and increased wear and tear.(2) Customizing the motor to fit the application ensures efficient operation as well as decreased downtime and maintenance.(2)
Efficiency is another big advantage in customizing electric motors. Engineered-to-order motors are designed to meet a customer's specifications for a particular application, which helps ensure greater efficiency levels compared to stock motors.(2) By ensuring that electric motors work as intended, motor manufacturers help reduce wear and tear, thus lowering the potential for premature failure that can lead to unexpected downtime.
Although customers certainly possess expertise in building their specific products, motor manufacturers typically have a greater level of experience as motion-control specialists.(4) Motor manufacturers are able to leverage this expertise to help customers efficiently design products from the concept stage through production and the motor testing phase.(4)
Improved R&D, Testing Capabilities and Systems Solutions
Other advantages when working with a motor manufacturer to customize motors include: simplifying the entire research and development process, accelerating production time and improved testing capabilities.(4) Customizing electric motors saves consulting or specifying engineers time in the selection of the appropriate motor for the application
The design and application engineers working for a manufacturer offering motor customization bring decades of experience supporting R&D efforts to the process.(4) They often use outside-the-box approaches to solve customer's problems. Motor manufacturers have experience moving customized products from R&D through production and often have diagnostic capabilities to troubleshoot problems that could prove costly if not caught before production begins.(4) Some motor manufacturers, like Nidec Motor Corporation, offer extensive testing capabilities that can help identify and eliminate many failures before the motor is ever shipped to the customer.
One final advantage worth mentioning is that customizing electric motors offers the opportunity to create entire system solutions.(5) This can be particularly useful when it comes to maintenance considerations, since an interrelated system is being maintained rather than multiple individual component parts.
Examples of Customization Options
An electric motor can be customized in a variety of ways. These options can be as simple as adding a cable attachment to the motor to prevent the risk of users damaging something if they try to attach cables to the terminal on their own.(2) Other potential modification options include items like:
Brackets or mounting pulleys;
Drip covers and vertical lifting;
Enclosures;
Encoders;
Insulation systems;
Inverter Duty;
Rotors
Space heaters;
Special shaft extensions;
Thermal protection for bearings and/or windings; and
Vibration monitoring.
This is by no means an exhaustive list, and a motor manufacturer who offers the ability to customize its products should work with the customer to develop a reliable product that meets the particular specifications for the intended application. Customized electrical motors have numerous potential advantages that lead to savings in time, hassle and costs. Finding an experienced partner to meet engineered-to-order motor needs is an important step. At Nidec Motor Corporation, we believe in collaborating with our customers to design an energy-efficient and reliable solution that meets a customer's specifications. We have been designing high-quality custom motors for decades and are excited to continue being part of an industry helping to drive cost-saving innovations forward.
Sources:
(1) "As electric motors improve, more things are being electrified." The Economist. https://www.economist.com/science-and-technology/2017/09/16/as-electric-motors-improve-more-things-are-being-electrified (Accessed on November 6, 2018.)
(2) "The Benefits of Custom Electric Motors." Thomas Publishing Company. https://news.thomasnet.com/featured/the-benefits-of-custom-electric-motors/ (Accessed on November 6, 2018.)
(3) "Updated: Trends in electric motors Part I – Miniaturization, connectivity, and customization." Motion Control Tips. https://www.motioncontroltips.com/updated-trends-electric-motors/ (Accessed on November 7, 2018.)
(4) "The benefits of custom components." MachineDesign. https://www.machinedesign.com/manufacturing-equipment/benefits-custom-components (Accessed on November 6, 2018.)
(5) "Motion Components Are Morphing into Custom Drive Solutions." Design News. https://www.designnews.com/automation-motion-control/motion-components-are-morphing-custom-drive-solutions/134606152559141 (Accessed on November 7, 2018.)