Reliable water and wastewater motors that optimize performance, minimize maintenance
Dependability is crucial for the motors you need for around-the-clock operation of purification systems, treatment plants, pump stations and other critical water and wastewater infrastructure. Nidec Motor Corporation is a partner you can count on to deliver this dependability in water and wastewater motors.
Explore our standard motors for the industrial pumping industry:
First introduced in 1922, the U.S. MOTORS® brand patented Vertical HOLLOSHAFT® high thrust motor has long been the industry standard. It continues to be the most used and specified motor in the water and wastewater industry.
Whether you need to replace an aging electric drive system or are interested in a predictive and preventive approach to maintenance, Nidec Motor Corporation has a water and wastewater motor solution that will help you keep your operations running safely, reliably and in compliance with regulatory standards. Because when human health and the environment are at risk, failure is not an option.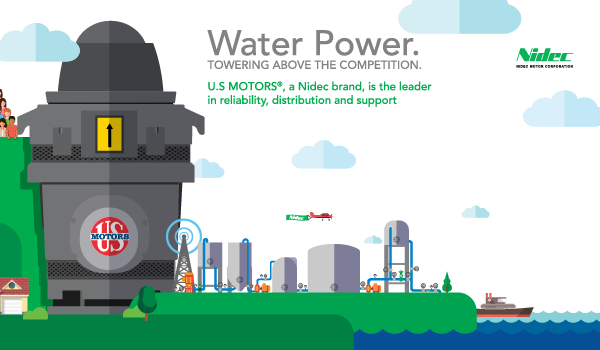 Brochure
---
Case Studies
---
Manuals
---
MRO Guide
---
News Article
---
Notice
---
Press Release
---
Product Catalog
---
Product Data Sheet
---
Product Page
---
Quote Form
---
Survey Form
---
Training
---