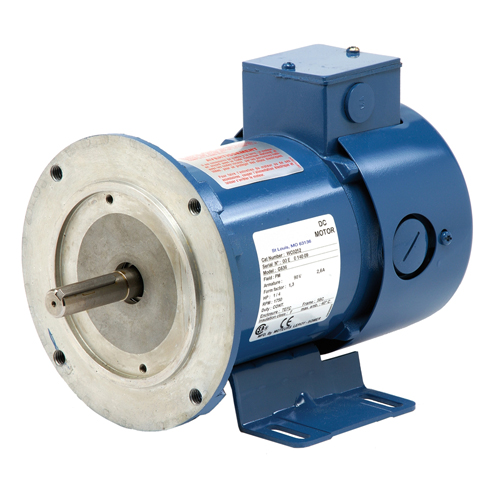 Our DC motors can efficiently power your products
DC motors provide a simple, efficient design that is cost-effective. They offer easy service and maintenance, high motor power density and easily-controlled motor speed. Nidec Motor Corporation, one of the largest and most respected motor manufacturers, has taken pride in offering efficient and reliable products under its U.S. MOTORS® brand since 1908. Our DC motors provide a dependable source of power when you need it most.
That longevity in the motor industry means we have DC motors you can depend on to keep your products running as smoothly as possible. We offer both brushed DC motors and brushless DC (BLDC) motors to fulfill a variety of industry and commercial applications, including:
Industrial equipment
Pool and spa
Residential and commercial HVAC
Commercial refrigeration
The U.S. MOTORS brand encompasses a complete line of general and special purpose commercial and industrial motors from 1/4 horsepower through 600 horsepower for a wide variety of applications. Whether your company needs brushed DC motors or BLDC motors, we're confident we can help. And if our extensive stock motor inventory won't fit your needs, our engineering teams can customize or design a product specifically for your OEM DC motors application.
Select a product category below to get started.
DC Motors Series
---
Brochure
---
Case Studies
---
Manuals
---
MRO Guide
---
News Article
---
Notice
---
Press Release
---
Product Catalog
---
Product Data Sheet
---
Product Page
---
Quote Form
---
Survey Form
---
Training
---