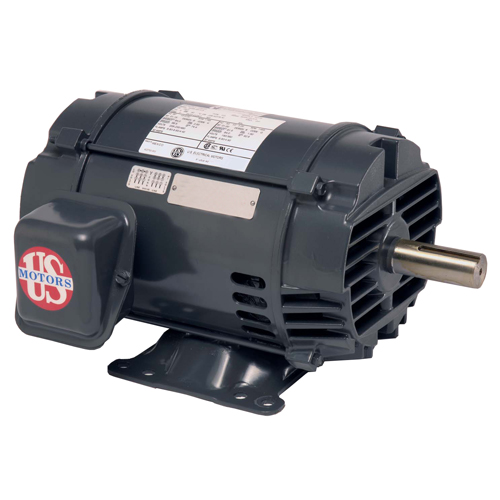 A Cost-Effective Way to Boost Overall System Efficiency
U.S. MOTORS® brand EC motors (also called ECM motors and BLDC motors), manufactured by Nidec Motor Corporation, offer high efficiency and energy conservation. Electronically commutated motors are comprised of a brushless permanent magnet (BPM) motor integrated with an electronic control module. This precisely drives the EC motor's permanent magnet rotor, which provides more energy-efficient operation.
Nidec Motor Corporation is a leader in EC motor technologies for a variety of industries including commercial and residential applications in HVAC, refrigeration, and the pool and spa markets. BPM motors provide high power density for their size. The long life spans and low maintenance requirements of EC motors make them an attractive option for companies who demand efficiency and dependability from their products.
Our EC motors are an excellent, cost-effective way for OEMs to boost their systems' overall efficiency. If you can't find a stock motor to suit your company's requirements, our engineering teams can custom-design an ECM motor to your exact specifications. Our engineers' passion and talent for creating EC motor solutions translates to reliable and energy-efficient products to keep your processes rolling on.
Typical ECM Motor Applications
Industrial Pumping
Hydronic Pumping
Commercial Booster Pumping
Residential Pool and Spa Pumping
Commercial Pool
Residential and Commercial HVAC (quiet operation while achieving energy efficiency targets)

Learn more about our HVAC products, including PERFECTSPEED® motor, SELECTECH®, and our RESCUE® series, here.
EC Motors Series
---
Brochure
---
Case Studies
---
Manuals
---
MRO Guide
---
News Article
---
Notice
---
Press Release
---
Product Catalog
---
Product Data Sheet
---
Product Page
---
Quote Form
---
Survey Form
---
Training
---