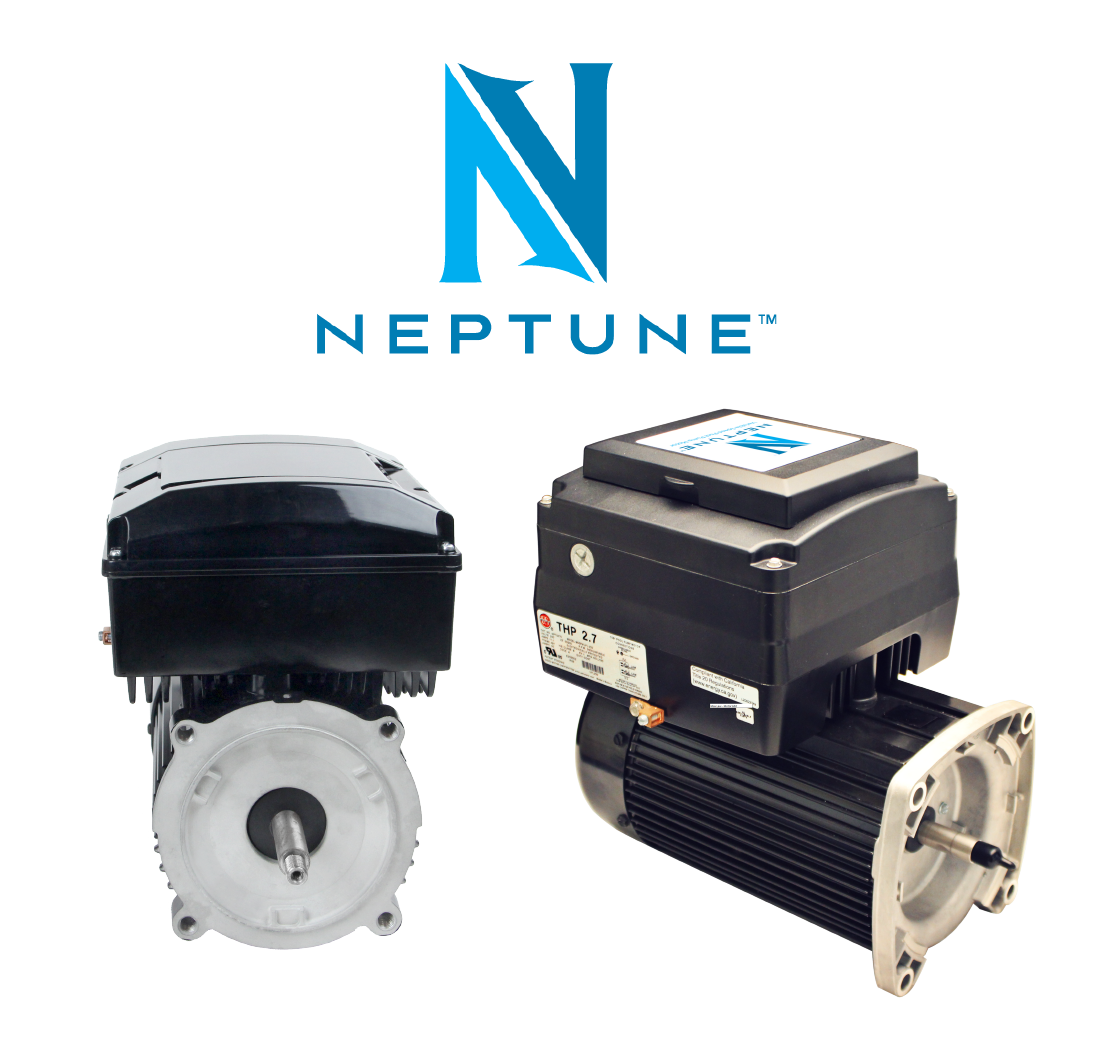 The Best Motor You'll Never Hear

The Neptune® Variable Speed Pool Pump Motor has been engineered and designed for quiet operation so when running at lower than standard flow rates you may not even know the pump is running. Running at these low flow rates also increases the efficiency of the pool water filtration process. All this to allow you to enjoy spending more time in the pool than cleaning it!
Our Neptune Variable Speed Pool Pump Motor boasts high performance & energy savings by design, including:
Totally Enclosed Fan Cooled (TEFC) motor design prevents dust, debris, or animals from harming electrical components
Finned, aluminum construction design which is ideal for Florida's wet, salty, and humid environment. This design keeps the Neptune variable speed pool pump motor cooler, which leads to an overall longer field life and higher efficiency of the product
Using a Neptune Variable Speed Pool Pump motor can save homeowners as much as 90% on utility bills tied to pool pumps
You may have heard the myth that your entire pool pump system needs to be replaced in order to replace your motor. Why replace your whole system when all the efficiency gains are from the motor? Unlike other integrated pump and motor systems on the market, there is no need to replace your current pump, electric, or plumbing when installing a Neptune Variable Speed Pool Pump Motor. An integrated user interface also allows easy connection to any pool control system already installed. We made the Neptune easy to install - so you can plug and play, all day!
Save money, give yourself a break from the noise, and let the Neptune Variable Speed Pool Pump Motor take care of the hard work. Learn More

Brochure
---
Case Studies
---
Manuals
---
MRO Guide
---
News Article
---
Notice
---
Press Release
---
Product Catalog
---
Product Data Sheet
---
Product Page
---
Quote Form
---
Survey Form
---
Training
---